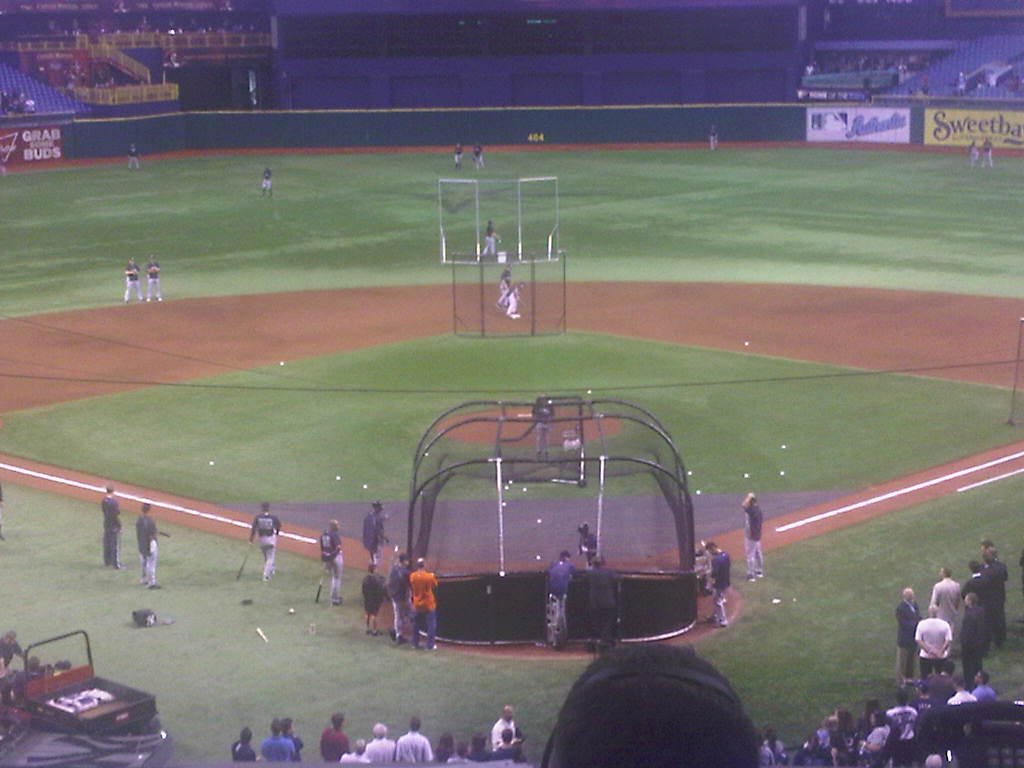 When we looked at the schedule a few weeks ago, this series seemed like it had the potential to be pretty important, and that's why I'm here for the three games. Things have since taken a drastic turn for the better, at least for the Yankees. These games mean nothing to them, it's all preparation for the playoffs and hoping that no one gets hurt. Of course it means everything to the Rays, who are holding onto playoff hopes by the skin of their teeth.
Anyway, there wasn't much going on before the game, just like you'd expect with a team that's had a playoff berth wrapped up for close to a week now. Here's some miscellaneous items worth mentioning…
Joe Girardi did say that he's going to play his regulars this series, but he obviously won't push it. His focus is on Friday. There's no Mark Teixeira or Nick Swisher in the lineup tonight, but all of the other regulars are a go. Alex Rodriguez is at DH and Eduardo Nunez gets to have some fun with the roof in right field.
Both Jorge Posada and Jesus Montero were doing various catching drills on the field earlier this afternoon, making throws to second and blocking balls in the dirt. Gotta figure they were prepping for a potential emergency catching situation in the playoffs.
Batting practice was optional after the late night, but most of the regulars are on the field taking their hacks. Andruw Jones man, that dude puts on a  show.
I didn't hear anything about it before the game (could have easily missed it), but Buster Olney says that Raul Valdes has an "excellent chance" to make the postseason roster as the second lefty. I'd rather see them just take a better pitcher even if he is right-handed.
Still no word on who will start Wednesday, but it won't be any of the regular starters or even a B-list reliever. That figures to be a September call-up bullpen game.
I really can not stress this enough: Andrew Brackman is gigantic.