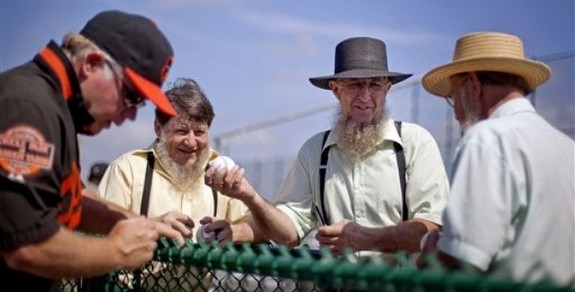 Last week we took a nice long look at the teams who figure to be the Yankees' primary competition this season, meaning the Red Sox, Rays, Tigers, Angels, and Rangers. There are eight other clubs in the American League though, and the Yankees are going to play those eight teams quite a bit more than the five other contenders. Most of those eight teams aren't very good, but every game counts the same.
Rather than doing a boring old offense/defense/pitching preview for each of those eight non-contenders, I decided to have a little fun with this one and put together some haikus. I encourage you to leave your own in the comments.
Baltimore Orioles
No pitching, few bats.
Buck is all talk and no bite.
Don't dare dis Flanny!
Chicago White Sox
Rebuild or contend?
Kenny can't seem to decide.
I wish we had Danks.
Cleveland Indians
Some funny names,
Asdrubal and Ubaldo?
Not winning this year.
Kansas City Royals
Hosmer is the shizz.
Young pitching ain't quite there yet.
LOL Frenchy.
Minnesota Twins
Mauer and Morneau
Used to be really awesome.
Now they are broken.
Oakland Athletics
Yoenis is here.
Trade all of the pitchers!
Where are the fans?
Seattle Mariners
Felix is the man,
The rest of the team sucks.
I miss Montero.
Toronto Blue Jays
AA the best,
Until he gets Jeff Mathis.
New unis do rule.