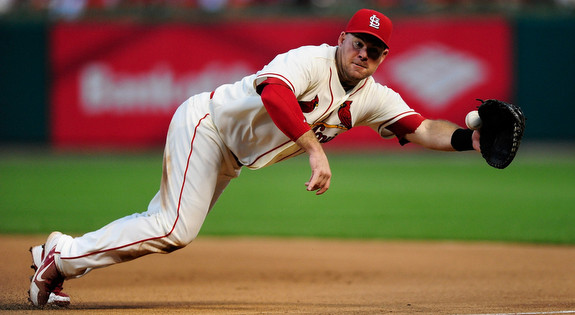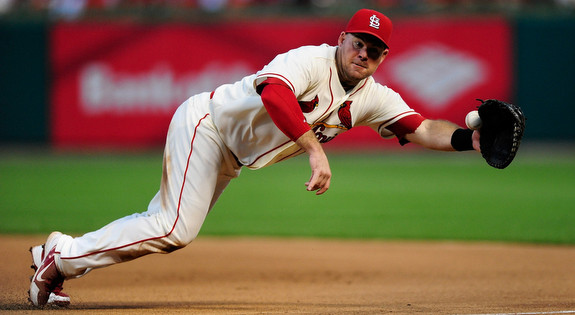 The Yankees lost their third straight game last night, scoring exactly one run in each loss. They've scored more than three runs against a non-Twins team just once in their last nine games and seven times in their last 22 games. Thank goodness Minnesota is coming town for another three games this weekend, eh? Here are some miscellaneous thoughts:
1. I had no problem whatsoever with letting Raul Ibanez walk this past winter because he was mostly terrible before he started hitting those monumentally clutch homers late in last year, but he went into last night's game hitting .260/.306/.563 (140 wRC+) with 22 (!) homers for the Mariners. The AVG and OBP aren't anything special, but holy crap could the Yankees use that kind of power bat in their lineup. He can even fake an outfield spot if need be. The so-called Bombers are on pace for 153 homers this season — they had 145 through the same number of games last year — which would be their lowest total in a non-strike season since 1991. Travis Hafner stopped hitting when the calendar flipped to May, making the decision to let Ibanez walk look even more egregious. I was totally cool with it like I said, but this is one I and probably team wishes they could redo.
2. Ty Wigginton is going to be a Yankee, isn't he? It's inevitable. The Cardinals cut him loose yesterday, just 87 games into his two-year, $5M contact. That's what happens when you hit .158/.238/.193 (19 wRC+) in 63 plate appearances with awful defense. Wigginton, a right-handed bat, hit .234/.360/.411 (111 wRC+) against southpaws just last year, which is the kind of performance the Yankees will try to unlock when they inevitably sign him. The freely available Russ Canzler is almost certainly the better part-time first base/third base/left field/DH righty platoon bat at this point, but New York always seems to go for the proven veteran over the inexperienced guy. As soon as Wigginton clears waivers and is available to sign for the pro-rated portion of the league minimum, he'll be fitted for pinstripes. The Cardinals are extremely well-run team though; if they cut bait, he probably doesn't have anything left in the tank.
3. Wanna see a cool graph? Here: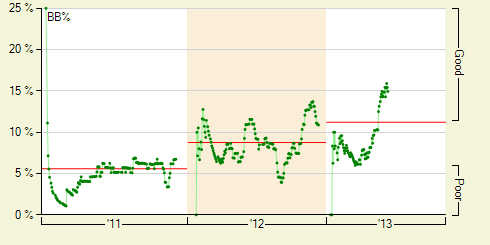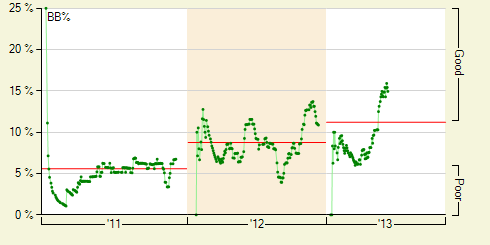 That is Robinson Cano's walk rate on a day-by-day basis, and it's going nowhere but up of late. In fact, Cano has drawn eight walks compared to just one strikeout this month. Since June 1st it's 26 walks and 13 strikeouts (!). There are eight intentional walks mixed in there, but that is to be expected given the state of the offense. Robbie had about a 30-game stretch a few weeks ago where he wasn't being all that productive, in part because he was chasing stuff out of the zone and not making quality contact. Nowadays he's willing to take the walk and pass the baton. That maturation as a hitter is great, but at some point someone hitting behind him has to make the other team pay. Lineup protection doesn't really exist in the sense that putting a good hitter behind Cano will get him better pitchers to hit — no one is going to pitch to him no matter who hits behind him — but it does exist in that someone can make the other team pay for their willingness to pitch around Robbie. The Yankees don't have that guy right now, not at all.
4. Ivan Nova will make his first start since officially rejoining the rotation tonight — the last two were spot starts, the first due to a rain out and the second because of Hiroki Kuroda's sore hip — but I wouldn't be surprised if he was sent back to Triple-A after the game, especially if the Yankees are planning to activate Derek Jeter tomorrow. Based on Joe Girardi's comments to Brian Heyman prior to yesterday's game, it sure seems like the Cap'n's return is imminent as long as the ankle stays in one piece. Since Nova isn't scheduled to start again before the All-Star break, they could send him down for the minimum ten days without him missing a start. That gives them the roster spot for Jeter and would allow Nova to stay sharp and on schedule with a Triple-A spot start. The Yankees haven't manipulated their roster around the All-Star break at all in recent years, but this actually seems feasible if Jeter is ready to be activated. No sense in carrying a starter who won't be available when you can add an extra position player for a few days without throwing the rotation out of whack.