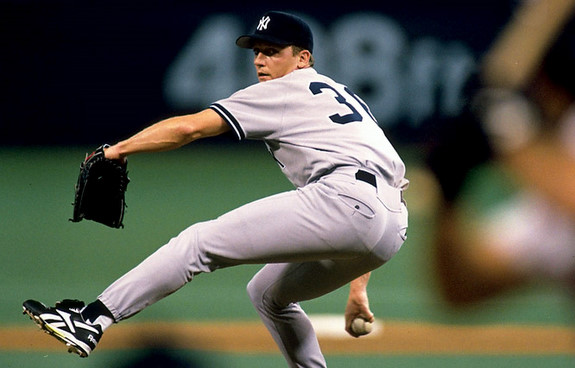 David Cone was no stranger to New York. The Yankees acquired the right-hander from the Blue Jays just before the 1995 trade deadline in exchange for three young pitchers — Jason Jarvis, Mike Gordon, and Marty Janzen — three years after his five-and-a-half year stint with the Mets came to an end. Cone, 32 at the time, was a hired gun. A hired gun that just so happened to be a former World Champion and the reigning AL Cy Young Award winner.
"What's not to like?" said Don Mattingly after the trade. "I don't even know the other three guys … It's kind of like with John Wetteland. We got him for nothing."
The Yankees were six-and-a-half games behind the division-leading Red Sox at the time of the trade, but they were on a six-game winning streak and had surged from ten-and-a-half back with an 11-4 stretch. Cone went 9-2 with a 3.82 ERA after the trade but the Yankees were unable to move past Boston in the standings. Instead, they were the first AL Wild Card team in baseball history. Cone got the ball in Game One of the ALDS against the Mariners, and led his team to a win by allowing four runs in eight innings. The decisive Game Five did not go as well, as Cone's 147th and final pitch of the night was ball four to the light hitting Doug Strange, forcing in the tying run in the bottom of the eighth.
The Yankees went on to lose the game and series in extra innings, and Cone became a free agent after the season. Jimmy Key was slated to come back from injury, but they were still in a position to lose both Cone and Jack McDowell that offseason.